Fast Lifting Speed 
38mm/second

Our Scandinavian designed Jive Laminate Sit Stand Electric Height Adjustable Standing Desk is everything you could ever want for your home office or commercial office space.
A commitment to sustainability underpins our processes from product manufacturing to building practices and forest management. When it comes to sustainable operations, we are leading the charge to create products that reduce harm to the environment. We're proud to announce we've developed a Global Greentag Certified range of environmentally preferred, low-emission laminate tabletops made from recycled wood fibre.
Supporting it all is our best reviewed, customer-adored Jive height adjustable desk frame. Often considered one of the "best standing desk on the market," according to customers and reviewers alike. It has an industry-leading lifting capacity of 140kg and can quickly and quietly adjust from 62cm to 128cm height.
Utilising a solid steel frame increases both side-to-side and front-to-back stability. Our LED programmable handset makes adjustments easier with a simple one-touch operation and allows you to program and store up to 4 heights. And we now ship in 100% recyclable and EPE-free packaging, splitting the frame and table top into two boxes to make it much easier to move and unbox.
Global Greentag™ Certified Tabletops
A waterproof, stain resistant and Global Greentag™ Certified laminate, available in a wide range of colours. On the inside is a heavy duty commercial grade particle board substrate. Finished in a matte overlay provides a sleek and non reflective writing surface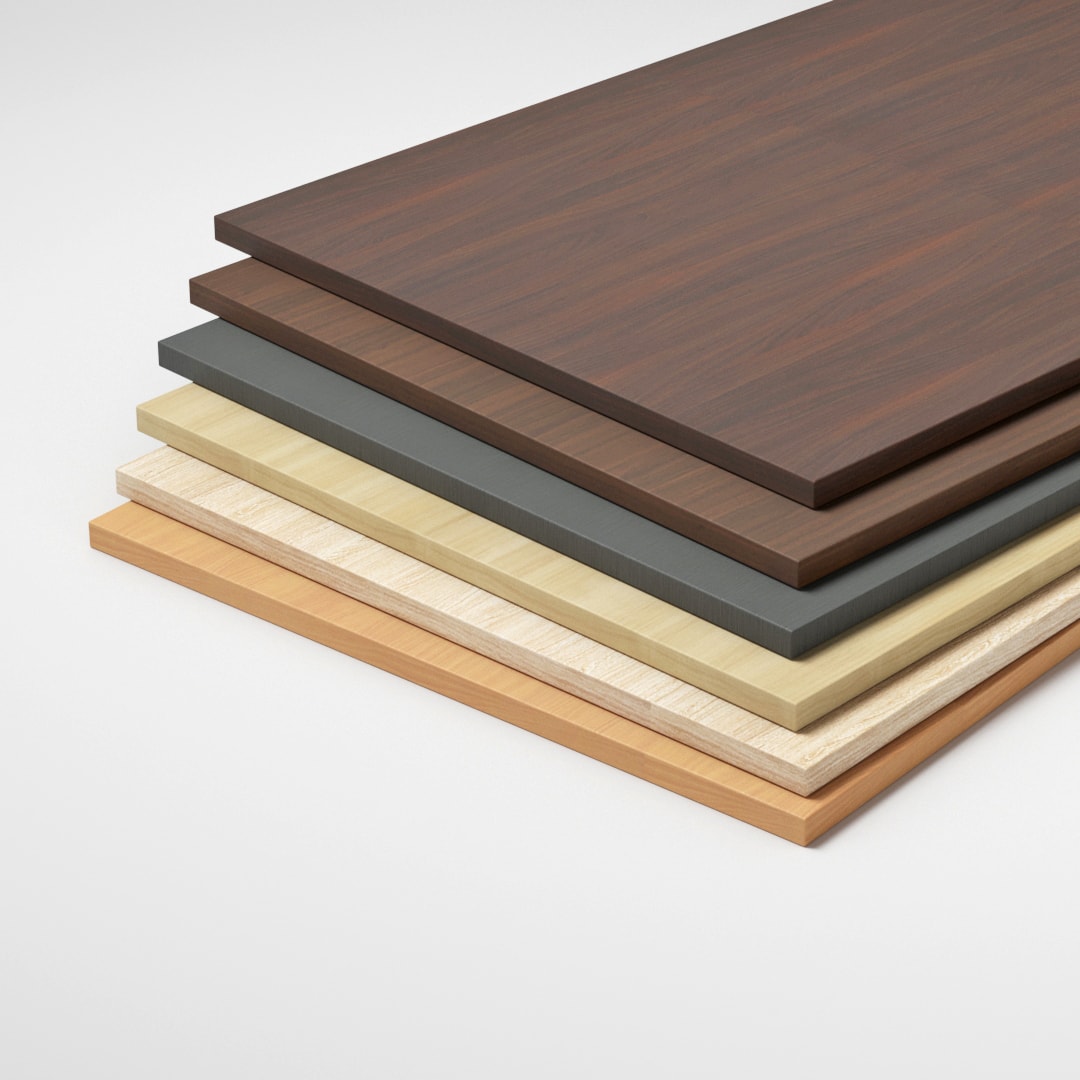 LED Programmable Controller
Our LED hand controller displays the height from the floor to the top of the desk in centimetres.
Program up to four different height settings at the touch of a button. Once programmed the One Touch functions raises or lowers the desk to your desired height with one press of the numbered buttons. Premium solid click buttons will not fray or detoriate over time.
In-built USB charger positioned on the side makes charging devices a breeze,
Commercial Grade Components
The Evolution frame is engineered from solid steel which provides exceptional stability at sitting and standing heights. In-built proprietary motors are hidden within each leg column and are whisper quiet in operation.
Easily switch from sitting to standing in under 7 seconds at the touch of a button.
Three stage leg column provides maximum height range to suit a wide range of people. The lowest height setting is 62.5cm and the highest is 128cm (measured from the floor to the top of the desk).
In-built levelling pads allow up to 2cm of adjustment on uneven floors.
Optional: Under Desk Cable Tray
Power up to 8 devices with the under desk cable tray.
Made out of high grade steel the power rail is secured underneath the tabletop at the rear. Easily access your accessories and eliminate ugly power boards and extension cords with the integrated power units. Instead of having a birds nest of wiring underneath your desk, you will have one power cable from your wall socket directly to the under desk cable tray.