The ActivStuhl is the perfect complement to any standing desk such as the Evolution or Jive standing desks.
Its wide, cushioned seat and polypropylene seat back is comfortable and has high density padding to support you while you work. The ActivStuhl provides wide 360 degree range of motion so you can rock or stretch while sitting or adjust to lean while standing and engage your legs, back and core muscles. This beautifully designed stool will help strengthen your posture and reduce back pain. Its robust and heavy duty design provides a solid footprint and inspires confidence as you rock and stretch your lower back.
Available in two sizes: Small / Medium please refer to the guide below
Medium size: seat height adjustment range 58-76 cm (suitable for people between 165cm – 185cm tall)

Small size: seat height adjustment range 46-54 cm (suitable for people between 150cm – 165cm tall)

The Activstuhl is made from durable polypropylene and features a wide cushioned seat that can support up to 120kg, and the commercial-grade air-lift piston is built to sit and stand the test of time.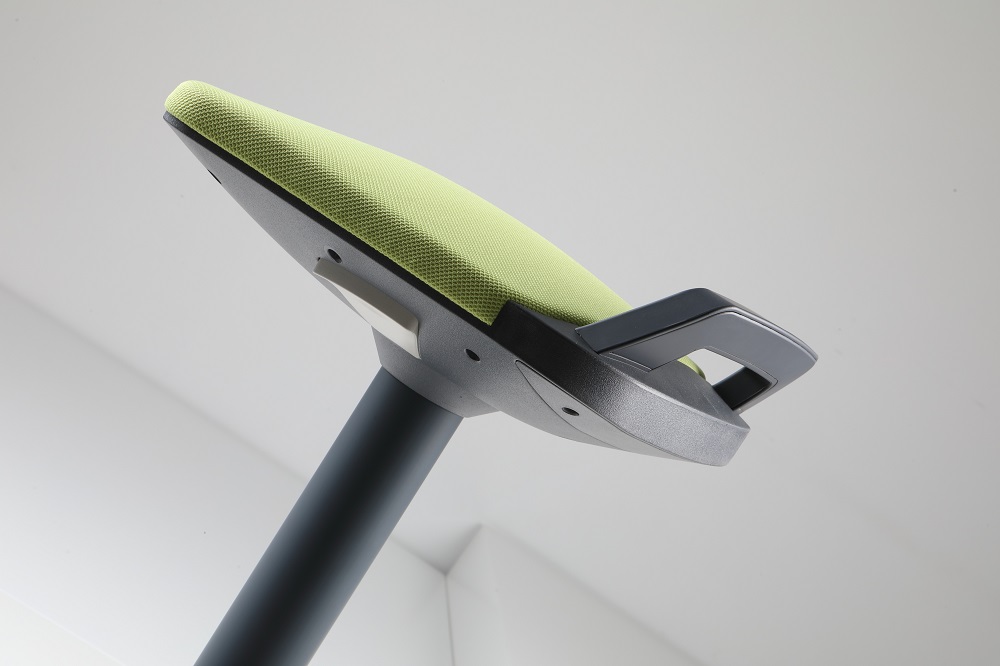 A fully articulating pedestal means you can move across a full 360 degree spectrum to keep your lower body engaged. A tilt guard prevents the seat from articulating forward more than 20 degrees. You can also raise the height of the ActivStuhl to support you while perching at your standing desk.
The Activstuhl encourages movement to engage the legs, back, and core while taking up less space than an average office chair.