The T50 Air is a full mesh high performance task chair designed and manufactured by Fursys, functionality includes dynamic lumbar support (up/down-in/out), seat slide, seat forward tilt, replaceable seat cushion, synchro tilt with tension adjustment, optional dynamic arm rests (height, pivot and depth) and optional adjustable neck rest.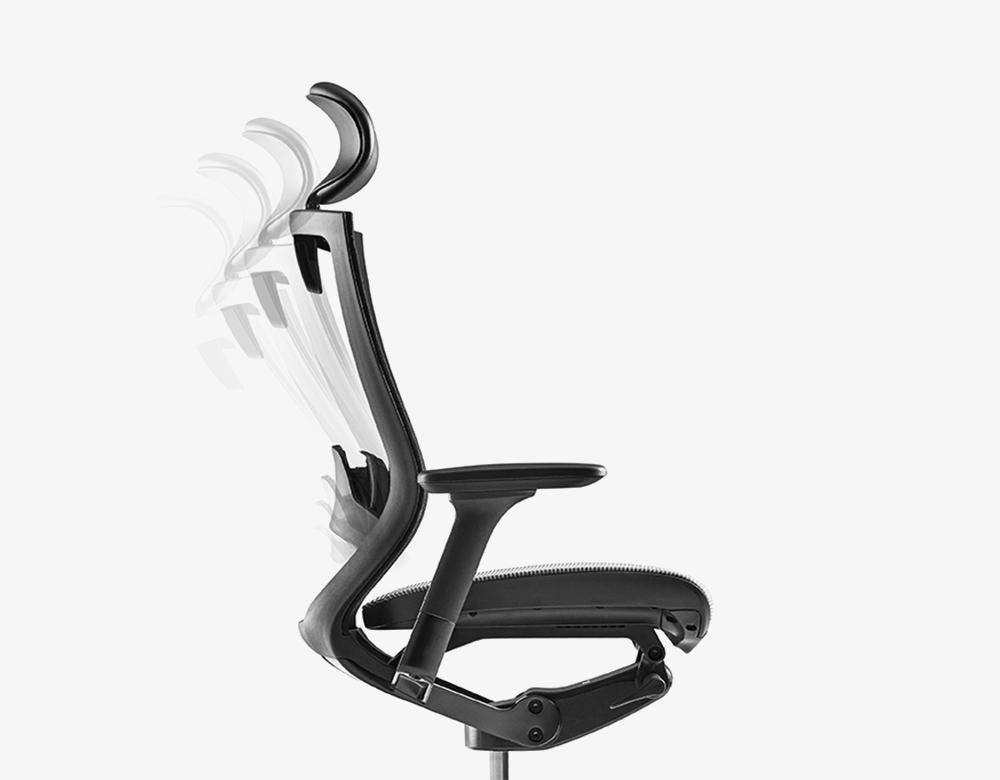 Synchronized Tilting
The synchonized tilt mechanism allows the user to lean against the chair providing sufficient tension and dynamic movement throughout the day. It helps provide a more comfortable seating experience by closely connecting the chair with the user movement.
Adjustable Lumbar Support
Lumbar can be adjusted up and down and also inwards and outwards (lumbar depth) to support the natural curvature of your spine.
Adjustable Seat Depth
The depth of the seat can be adjusted by approximately 65 mm depending on height and posture. Pull the lever on the lower part of the seat to adjust the depth of the seat to allow the chair to fit the body perfectly. The proper seat depth should maintain a 2-3cm gap between the backs of the knees and the edge of the seat.

Armrests can be adjusted inwards/outwards or upwards/downwards to provide maximum forearm support and comfort.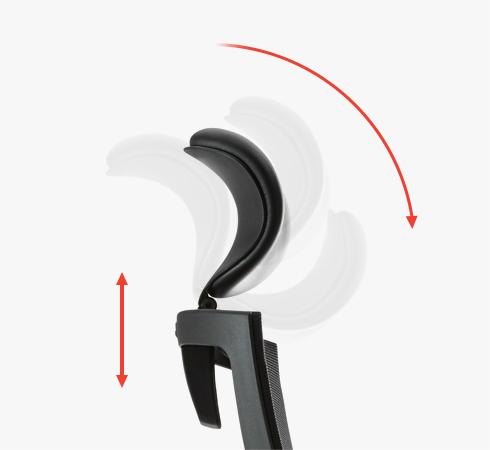 The height and angle of the headrest can be adjusted to match body height and posture. Use the headrest to maintain a correct posture by making an S-shape from the neck.
Memory Foam and High-Elastic Sponge Double-Structured Seat
The highly-elastic seat foam padding is made with antibacterially treated plant materials. The high quality foam padding distributes weight and pressure evenly to provide comfort even when seated for long periods of time. Seat covers can be easily removed if it becomes contaminated and dry cleaned to maintain a like-new appearance.